Hosted by Dave Kaufman, featuring Professor Yu Ma from the Desautels Faculty of Management at McGill University
In this new series hosted by Dave Kaufman, Prof. Yu Ma discusses how the Covid-19 pandemic has affected our relation to grocery stores, how shopping has changed in the last year, and what can be done from a technological perspective to improve the shopping experience and perhaps even help the consumer make more informed and healthier choices at the store.
The 'New Normal' is a collaboration between journalist Dave Kaufman and Delve. Each episode looks in-depth at a different aspect of the new normal that we are all navigating due to the COVID-19 pandemic.
This episode is available on all major podcast platforms.
Delve's New Normal podcast series is produced by Delve and Dave Kaufman, audio engineering by David Rawalia.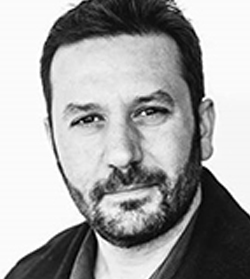 Dave Kaufman
Montreal-based journalist and commentator