For most people who love good wine and cheese, the word terroir conjures unique European flavours and landscapes, flora and fauna, champagne and Parmigiano-Reggiano. As global trade, brand marketing, and niche competition grew in the past half-century, terroir—and authentic, identity-rich products overall—has also grown in scope and value. While sown in regional climates, terroir has truly flourished as a social, cultural, and even political phenomenon.
Like most products whose identity rests on authenticity and prestige, terroir products are a reflection of every aspect of their environment, from farm to store to advertisement to table, with some government regulations and mythologizing thrown into the mix for good measure.
As legend tells it, Parmigiano-Reggiano was first made in the year 1254 by Benedictine monks in Italy who simply wanted to extend the shelf-life of milk. Soon they had too much cheese, so they sold it around the country, and as its popularity grew, to the rest of Europe. Along with popularity came imitators, causing Italy and eventually the European Union to create regulations that gave the cheese "protected designation of origin."
How champagne came to be an exclusive product has a similar yet even more elaborate origin story, propped up by branded storytelling about a French monk named Dom Pérignon. Champagne's story prompts the question, is French soil so unique that it alone could establish authenticity? Or is the authenticity of that soil socially constructed? It's safe to say that despite champagne's unique qualities, its authenticity is to an extent crafted by the social and cultural realm around it.
Categorically thinking
Beyond brilliant inventors and strong local communities of producers, creating an infamous, authentic, sought-after product today requires something even bigger: a sense of belonging. Every product may have its own identity, but it still falls into a specific category of similar products that usually makes it easier to understand and to find on the store shelves.
Every one of those categories falls into an even bigger "umbrella category" of related yet often distinct products linked more by cultural and social traits than physical ones. Today, the category of terroir has become one big umbrella and it's having an impact on consumers and producers alike.
McGill Desautels Faculty of Management Professor Robert David's recent research explores the creation of meaning and identity around socially constructed product categories. Going local with his own research, he specifically examines Quebec terroir and Quebec cheese and similar products made by local entrepreneurs.
In Quebec, traditional dishes such as tourtière are well known, but a local terroir is still emerging hand-in-hand with a renewed sense of local authenticity and identity.
"The category of terroir encompasses literally hundreds of products under its umbrella," says David. "They're considered terroir products, but they can be very, very different." Umbrella categories like terroir, typically constructed by government regulators and arms-length organizations with specific goals in mind, work to confer social and cultural meaning on products.
David and his co-author professor Johnny Boghossian found that larger umbrella categories are so influential that they can reshape the landscape of categories within it, like cheese and wine, and play a part in the emerging Quebec terroir story.
Tradition vs. terroir
Thirty years ago, if you stopped someone on the street in Montreal and asked them about Quebec terroir, you'd be met with a blank stare. Today, Quebec terroir has grown and has become symbolically linked with the land, culture and traditions of Quebec to the point of becoming part of the collective identity.
As a terroir product, artisanal cheese is a model product for looking at the social construction of a Quebec terroir. Whereas a traditional local dish like tourtière, while authentic, is not necessarily a terroir product.
"If something is truly a long-standing tradition, there would be no need to put a kiosk in a supermarket and educate people on what those traditional dishes are because they would be deeply embedded in the cultural fabric of society," explains David.
When Quebec cheesemakers create a new cheese, they're typically thinking about a mix of tradition and innovation—and they're claiming an identity as a local cheesemaker. When a producer claims an identity that is only emerging and isn't part of a much broader market category, their products may take time to find success. That was the case with both Quebec wine and cheese over 30 years ago.
"Quebec wine producers elicited laughter and derision," says David, from both consumers and local government officials, who told them there was no such thing. "Quebec wine producers were trying to claim an identity that simply didn't exist."
Local products, global fame?
As time went on, the world changed, Quebec changed, and the desire for authentic and local products rose. Quebec producers made their local niche products, grew their own identities, and soon regulations and business organizations took note, recognizing that these products together could symbolize something called Quebec terroir.
David calls this a convergence of interests: as the number of products grew, the cultural definition of terroir grew too and with it a new demand for this new group of products. Now terroir isn't only found in specific European regions and Michelin restaurants, it's something encountered on a daily basis.
Will local producers today ever emulate the exclusive heights of European terroir? Possibly, but well-crafted authenticity and recognition as terroir on the local level can still be highly lucrative.
The future value of terroir—and many umbrella categories—depends on whether all those factors can collectively form an identity that can be asked for by category name, moreso than by product brand. If Quebec's emerging terroir continues to craft a sense of local authenticity and value, then perhaps Quebec could be home to the next champagne or next parmesan cheese.
For more insights, listen to the full interview with Professor Robert David on the Delve podcast.
This episode of the Delve podcast is produced by Delve and Robyn Fadden. Original music by Saku Mantere.
Delve is the official thought leadership platform of McGill University's Desautels Faculty of Management. Subscribe to the Delve podcast on all major podcast platforms and follow Delve on LinkedIn, Facebook, Twitter, Instagram, and YouTube.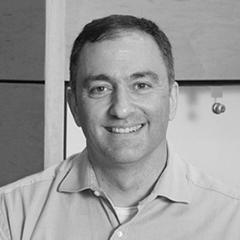 Professor, Strategy & Organization; Academic Director, Research; Academic Director, Faculty