Social inequalities are responsible for the loss of millions of ideas and inventions over hundreds of years. Recently dubbed the "Lost Einsteins" effect, this loss over time is measurable today in a decline in innovation, slowing economic growth, and repercussions on all sectors, from technology to health care. The gender gap among inventors affects what gets invented—and consequently who benefits from innovation.
Desautels Faculty of Management Professor John-Paul Ferguson investigates the question of whether members of specific social groups may be more likely to patent inventions targeted toward their own group's needs and interests. He and his colleagues at Harvard Business School and the Universidad de Navarra in Barcelona share their findings in research paper, "Who do We Invent For? Patents by Women Focus More on Women's Health, but Few Women Get to Invent," published in the journal Science.
Using an algorithmic tool to examine US biomedical patents filed from 1976 to 2010, the researchers found that although fewer women engage in commercial patenting compared with men, their discoveries and related patents are more likely to focus on women's health. While representation in the fields of science, technology, engineering and medicine has increased in recent years, the inventor gap is made clear by this research that when women engage less in patenting and invention, what gets invented is affected.
In this episode of the Delve podcast, Professor Ferguson describes his research and its findings alongside the voices of two professionals who recently patented inventions in the field of health care.
Dr. Lucy Gilbert is a surgeon, McGill professor and the Director of Gynecologic Oncology and Director of the Women's Health Research Unit at McGill University and McGill University Health Centre (MUHC). She is the founder of the DOvEE clinics in Montreal, which stands for Diagnosing Ovarian and Endometrial Cancers Early, and she and her team have developed a new genetic pap-test called DOvEEgene for detecting gynecologic cancers very early before they even cause the symptoms that indicate a serious treat to life.
Negin Ashouri, is an engineer, computer scientist and young biomedical entrepreneur who offers another perspective on the issue of women and biomedical invention. She is Chief Executive Officer & Co-Founder of FemTherapeutics, a company that applies artificial intelligence to the field of medicine in her team's recent invention, created to meet an unmet need in gynecological medicine: a 3D-printed pessary device for women's that processes measurements by a doctor to design a pessary with the optimal fit. She recently received the prestigious Mitacs Change Agent Entrepreneur Award for her and her team's work.
In talking about how patents are developed and for what purposes, all three guests speak to the need for ongoing and stronger efforts to achieve social equality in science, technology, engineering and medicine. Where and how is that change happening today? And what can be done to further support invention-based entrepreneurship by women, whose patents have the potential to change not only people's lives but the future of what gets invented and by whom? As Professor Ferguson's research shows and this conversation illuminates, who is present and active in the field of STEM research and in what numbers has a significant effect.
The problems that inventions such as Dr. Gilbert's DOvEEgene Test and Negin Ashouri's customizable pessary seek to solve may be specific in their use and to whom they are useful for, but the impact of these inventions and their inventors within biomedicine is linked directly to broader social and cultural change, from women's changing roles in the labour market and entrepreneurship to the inclusion of previously overlooked change-making inventors and their inventions.
"We're trying to understand where progress has come from. That's important for us to understand because there is a systematic ignoring of exclusion of women from biomedical research and invention." – John-Paul Ferguson
"The reason for this invention was to reduce suffering and save lives. That goal hasn't changed. So no matter what has been thrown at me by way of difficulties – and I've been advised to change tack a little to make something more possible – I haven't." – Dr. Lucy Gilbert
"Surgeons are very eager to have new technology in their field implemented. They are really looking for new inventions and they are ready to change – I received lots of positive feedback from them." – Negin Ashouri
Listen to the full interview with Professor John-Paul Ferguson, Dr. Lucy Gilbert, and Negin Ashouri on the Delve podcast.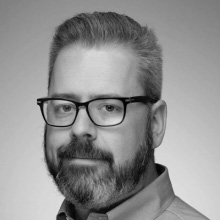 Associate Professor, Organizational Behaviour; Academic Director, MBA; Coordinator, Specialized Master Programs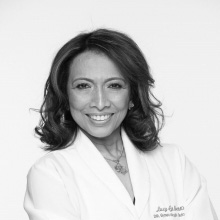 Professor, Department Obstetrics and Gynecology, Department of Oncology, McGill University, Director of Gynecologic Oncology, Director Women's Health Research Unit, McGill University and McGill University Health Centre (MUHC)