How we shop today certainly isn't the same as it was before March 2020. The COVID-19 pandemic launched a swift if unsteady shift in shopping habits, both online and in-person, and retailers quickly learned that adaptation was essential to survival. Today, a hybrid retail approach is leading the way to increased sales.
In episode 4 of the second season of Delve's The "New Normal" podcast series, Professor Mehmet Gumus from the Desautels Faculty of Management at McGill University joins journalist Dave Kaufman to discuss how the COVID-19 pandemic helped to speed up the shift in how people shop and consume, what the future of brick-and-mortar establishments might look like, and the increasing role of omnichannel shopping in the everyday shopping experience of the consumer.
By necessity, digital adoption accelerated rapidly in the past two years, marking one of the most consequential consumer behaviour shifts resulting from the pandemic. At the same time, the online shopping experience improved, so much so that even though stores have opened up again, many consumers haven't returned to their former shopping habits.
While customers still desire in-store experiences, they now expect the convenience of online shopping and a seamless customer experience, from price-checking on their phones to stepping into the fitting room to deciding to buy from the comfort of home.
Optimized experiences
As a result of the pandemic, omnichannel adoption has increased among both consumers and retailers. For retailers, online shopping has brought with it a wealth of centralized consumer and product data, leading to fewer stockouts and more effectively meeting customer needs, says Gumus. The omnichannel approach to retail provides a coordinated customer experience across all possible customer channels—and it is rapidly becoming essential.
"When we look at retailers, almost all of them are now providing this omnichannel service," says Gumus, adding that channel integration between digital and brick-and-mortar spaces is becoming a must rather than an option for retailers and for customers. "We are moving to a more 360-degree shopping experience."
A hybrid approach is also valuable for companies who aren't retailers but want to interact more with their customers in order to provide an improved shopping experience and better understand customer preferences, the types of products customers want, and so on. Among the new models of retail experience, Gumus points out retailers who are creating a "store within a store" dedicated to specific brands and brand-hired salespeople.
Customization across channels
In his research, Gumus identified that the omnichannel experience should be customized based on the product category as well as the customer category: "Omnichannel retailers should offer products that are somewhat generic, low-priced, and with high in-store availability as online-exclusive and products that are somewhat unique, high-priced, and with low in-store availability as hybrid." His analysis showed that this strategy leads to an increase in overall retail sales.
Gumus points out several real-world examples of what have now become typical customer expectations of omnichannel shopping, including:
If customers purchase products online, they can return those products to a brick-and-mortar store.
When customers find a deal online, it can be matched in-store even if it doesn't appear in-store.
When shopping a company's website, customers can often see the number of inventory units that are currently on shelf by browsing geographical locations.
"The question is," says Gumus, "is this going to create a permanent shift in customers' preferences in terms of changing their shopping experience? Would they visit the store? Or if they're visiting once every week, are they going to visit in the same frequency? In the short-term or long-term we'll be perhaps going through this re-adaptation and re-normalization process, and we will basically see whether this shift is going to be permanent or not."
For more insights, listen to the full interview with Mehmet Gumus on the Delve podcast.
Delve's The "New Normal" podcast series is a collaboration between journalist Dave Kaufman and Delve, the official thought leadership platform of McGill University's Desautels Faculty of Management. The "New Normal" is produced by Delve and Dave Kaufman, with audio engineering by David Rawalia. Each episode looks in-depth at a different aspect of the new normal that we are all navigating due to the COVID-19 pandemic. Original music by Saku Mantere.
Dave Kaufman is a Montreal-based journalist and commentator. He has worked for CJAD 800 and TSN 690 Radio in Montreal, CTV News Channel, CTV Montreal, and TalkRadio and SkyNews in the United Kingdom. He has written for the National Post, Montreal Gazette, and Toronto Sun and other publications. Follow him on Twitter at @TheKaufmanShow.
You can subscribe to the Delve podcast on all major podcast platforms, including Apple podcasts and Spotify, and follow Delve on:
LinkedIn, Facebook, Twitter, Instagram, and YouTube.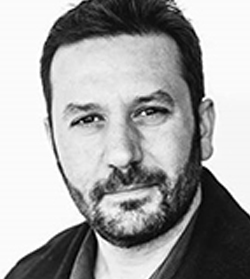 Dave Kaufman
Montreal-based journalist and commentator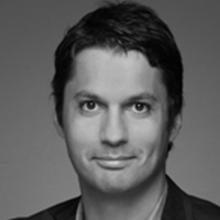 Professor, Operations Management; Academic Director, Master of Management in Analytics