There may be no more essential part of the Hippocratic Oath than "First, do no harm." That is what is expected with every doctor visit, every trip to the emergency room, and every surgery. But what if the Canadian healthcare system is preventing doctors and other healthcare workers from giving their best to patients, colleagues, and the institutions they work within? And what can be done when healthcare thought leaders say that they simply can't work anymore? There's a way out, but it isn't easy.
In episode 8 of the second season of The "New Normal" podcast series, Dr. Martin Koyle, Former Chief of the Division of Urology at The Hospital for Sick Children and Professor Emeritus in the Department of Surgery and the Institute of Health Policy, Management and Evaluation at the University of Toronto, joins journalist Dave Kaufman to examine how the Canadian healthcare system today is limiting the success of medical practitioners. How does this complex system contribute to the extreme mental duress that medical practitioners face—duress that the COVID-19 pandemic has made more acute? Dr. Koyle also discusses what is being done to break the stigma around burnout, encourage healthcare leadership by physicians, and give those in the medical system the best opportunity to do no harm.
After an illustrious 35-year career in the United States, Dr. Koyle returned to Sick Kids hospital in Toronto in 2011. He soon realized that the Canadian healthcare system posed certain challenges to individual healthcare organizations as well as to workers' professional capacities, including patient treatment.
"When I came to Canada, the system was totally different in that it was almost like an assembly line," he says. "There were so many patients that had to be seen and they couldn't all be seen by me… I felt I was delivering substandard care as result, that I was juggling so many balls that there was no personal relationship with the patients."
Leading by healthy example
In 2021, Dr. Koyle addressed the ways healthcare systems impede practitioner success in his thesis for the International Masters in Health Leadership at McGill's Desautels Faculty of Management, "A Virtual Educational Intervention for Medical Trainees Focused on Second Victim Syndrome and Moral Injury."
Dr. Koyle advocates for healthcare systems where the overall mental and physical health of healthcare workers is incorporated into everyday organizational practices. The goal of these changes is to increase the safety of the system and reduce harm to patients. For instance, second victim syndrome, a phenomenon when a medical practitioner experiences emotional trauma as a result of having a role in a harmful patient safety incident, especially needs wider attention and support.
"How do we impact the systems in which we work? That really depends on us developing physicians as leaders," he says. "What's happening today is that we're seeing a situation where there is a lot of management of medicine, but very few physicians who actually become leaders. And there's a distinction between the two."
Changing healthcare culture
Dr. Koyle explains that some medical systems today, whether in Canada or the United States, are working to emulate a highly reliable organization, incorporating the understanding that humans are humans and make errors.
"What we want to do is develop a system where we can devise barriers that reduce the harm to a patient that we as individuals are apt to cause," he says, adding that in the context of a highly reliable organization, 'just culture' is vital for creating an open and fair environment where practitioners and leaders alike learn from mistakes and learn from others in order to design safe systems and manage behavioral choices.
"My biggest plea would be that we as healthcare providers, we as leaders in our professions, really advocate for openness and for the reality that humans are fallible and that we need to create better systems for the patient and to protect those who provide the care for those patients," says Dr. Koyle.
System-wide solutions and action
In his career, Dr. Koyle has witnessed many scenarios where this perspective on leadership and peer support could increase institutional functionality while addressing second victim syndrome and moral distress, especially when a catastrophic event has occurred. These changes are happening, he adds, alongside the implementation of digital systems that help streamline administration and care across institutions. He cites Sick Kids hospital and Alberta EPIC as two examples.
"I was quite impressed that Sick Kids in the last three years developed a peer support team; they were well-trained peers," he says. "Individuals were trained to be active listeners, meaning that they could listen, not make the person who was involved with the incident relive the event, but rather just hopefully speak their mind, relay it to somebody who is interested and cared about them."
On the Canadian health care system and its many moving parts—federally, provincially, at the macro level, meso level, and in micro systems such as individual teams in hospitals—Dr. Koyle stresses that it's "important to be visionary, to learn from experience, to learn from our mistakes, to take what's good, and to grow the best parts of the system. But we have to also realize that there's many components that require improvement at all levels of healthcare and those have to be dealt with and focused upon."
For more insights, listen to the full interview with Dr. Martin A. Koyle on the Delve podcast.
Delve's The "New Normal" podcast series is a collaboration between journalist Dave Kaufman and Delve, the official thought leadership platform of McGill University's Desautels Faculty of Management. The "New Normal" is produced by Delve and Dave Kaufman, with audio engineering by David Rawalia. Each episode looks in-depth at a different aspect of the new normal that we are all navigating due to the COVID-19 pandemic. Original music by Saku Mantere.
Dave Kaufman is a Montreal-based journalist and commentator. He has worked for CJAD 800 and TSN 690 Radio in Montreal, CTV News Channel, CTV Montreal, and TalkRadio and SkyNews in the United Kingdom. He has written for the National Post, Montreal Gazette, and Toronto Sun and other publications. Follow him on Twitter at @TheKaufmanShow.
You can subscribe to the Delve podcast on all major podcast platforms, including Apple podcasts and Spotify, and follow Delve on:
LinkedIn, Facebook, Twitter, Instagram, and YouTube.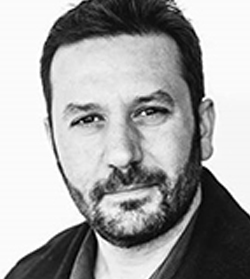 Dave Kaufman
Montreal-based journalist and commentator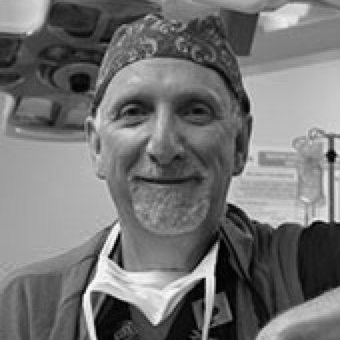 Former Chief, Division of Urology at The Hospital for Sick Children
Professor Emeritus, Department of Surgery and the Institute of Health Policy, Management and Evaluation (IHPME) at the University of Toronto