How would definitions of business growth and success change if entrepreneurship ventures decided that instead of scaling up, they would "scale deep"? While scaling up allows an organization to pursue fast expansion with goals of going national or global, scaling deep lets an organization pursue enduring growth anchored to its original location.
Understandably, businesses with such different goals have different impacts on the places, people, and communities they serve. In economically polarized and impoverished areas, venture-capital-backed entrepreneurship, often heralded as "transformational" or "revitalizing," might not have as positive or as lasting an impact as alternative forms of resourcing, such as ventures that make do with local resources at hand to solve local problems.
Desautels Faculty of Management professor Anna Kim and her co-author Johns Hopkins Carey Business School Professor Suntae Kim studied two entrepreneurship-nurturing organizations in Detroit over eight years, revealing important differences in resourcing modes and venture growth. What they observed in that city is happening in many other places, whether small towns or big cities, rural or urban, where the issue of revitalization is top of mind.
"With the scaling deep approach, the more locally embedded approach, because you keep working with local partners, utilizing local resources, and making connections in those local contexts, your services and products become very, very meaningful locally," explains Anna Kim. "But it doesn't actually mean a lot outside of Detroit or outside of a certain neighborhood. So it actually anchors them even more deeply in the local context."
Accelerate, incubate, sustain
In Kim and Kim's research paper, Going Viral or Growing Like an Oak Tree? Towards Sustainable Local Development Through Entrepreneurship, these entrepreneurship-nuturing organizations go by the pseudonyms GREEN and ACCEL. ACCEL is a non-profit business accelerator organization owned by a large company headquartered in Detroit, with the explicit aspiration of "turning Detroit into the next Silicon Valley within a decade." GREEN, on the other hand, was established as a reaction to business accelerators and actually discouraged early-stage fundraising—it is an alternative for-profit business incubator whose main revenue came from renting workspaces to small businesses, upholding a mission of "sustainable revitalization of Detroit."
"What's interesting here is the fact that both organizations were very much committed to creating impact in Detroit, to revitalizing Detroit, but they took very different approaches," says Anna Kim. "Some of the ventures were more or less successful in different ways. We saw a lot of local impact that stayed in Detroit for many years from the alternative, locally oriented approach, which we eventually called 'scaling deep'—versus scaling up, because many of the scaling up of ventures were successful with creating a lot of global impact."
The two organizations are similar to organizations across the U.S., Canada, and other countries. Comparing them allowed the researchers to investigate far beyond long-held concepts of conventional versus social entrepreneurship. Instead, they found that the two organizations were most critically distinguished by how they developed venture ideas and related resourcing. The question then becomes, what are the processes of venture development for these different types of accelerators and incubators? And what are the real-world consequences for venture growth and impact?
Giving new meaning to scale
In their research, the authors address scale as both time and space together, looking at organizations' efforts geographically and over time. Scaling up typically emphasizes broad geographic or global growth alongside speed. The emphasis of scaling deep is on duration, durability, sustainability, and long-term impact, though not necessarily speed.
"By extension, that also means that the mode of resourcing is quite different," says Anna Kim of organizations that scale deep. "Because they are very much all locally embedded, their ideas don't necessarily appear clear to investors, but what they can do is actually utilize local resources, such as abandoned kitchen spaces and community networks. They utilize what's available in their local contexts. In doing so, their ideas, products, services, business models become even more and more deeply embedded in the local context. And that also gives them more motivation to continue in the long term."
Suntae Kim adds that their research found that there is a mutual reinforcement between modes of resourcing and scaling: "Venture capital financing leads to scaling up, scaling up calls for more venture capital investment. And local bricolage leads to scaling deep, and scaling deep leads to more local bricolage."
On the question of longer-term sustainability, Suntae Kim explains that "sustainability itself can be defined at different scales. Reducing carbon emission at the global level is sustainability. At the same time, feeding starving families in urban Detroit is also an issue of sustainability. So scaling up is geared towards the problems at the global level, and scaling deep could be a good complement by addressing the sustainability issues at a very local level."
Global outreach, local impact
Since writing an article in HBR based on their research, Professors Anna Kim and Suntae Kim received messages from around the world, many from entrepreneurs who expressed that the authors had given them language and explanation for what they were doing—scaling deep—and that they weren't alone in their efforts.
"What we realized from the communications with these entrepreneurs was that often they struggled to explain to funders, to the government, to policymakers, to stakeholders, to other supporting organizations, that this is also a meaningful activity that creates important impact, even though they do not have all the metrics that are typically shown by those successful enterprises in more conventional ways," explains Anna Kim.
With a growing list of organizations that are scaling deep in North America, Europe, and other parts of the world, the authors intend to extend their research globally, while still looking at entrepreneurship on a local scale. One of their main goals is to shed light on the variety of ventures that are scaling deep and how. From this research comes useful insights that can be applied to many other entrepreneurs, incubators, and accelerators who are addressing specific local issues in economically and socially challenging places.
For more insights, listen to the podcast with Professor Anna Kim and Professor Suntae Kim.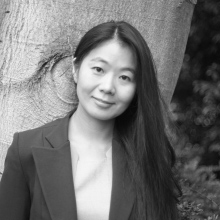 Associate Professor, Strategy & Organization; Director of Sustainability, Desautels Faculty of Management, McGill University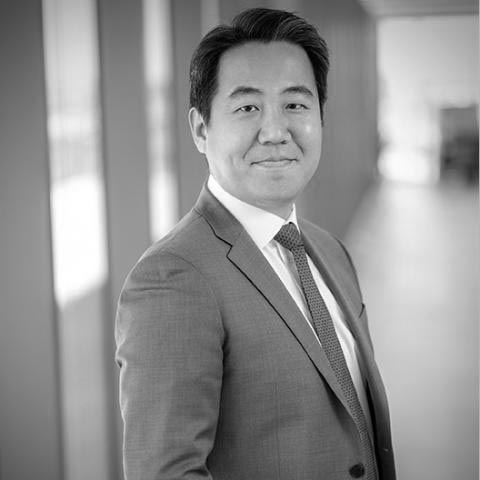 Suntae Kim, Assistant Professor, Management & Organization, Innovation & Entrepreneurship, Johns Hopkins University